Every year the NHS makes the flu vaccine available for free for those most vulnerable. However uptake is low among healthy adults that have a pre-existing health condition. We were tasked with encouraging them to get the vaccine by showing them flu was more serious than they thought.
Flu will really take it out of you and leave you flat in bed. Our solution was "Don't let flu flatten you."
In lieu of traditional posters we would print life-size vinyl floor decals and stick them on the floor in GP waiting rooms and pharmacies.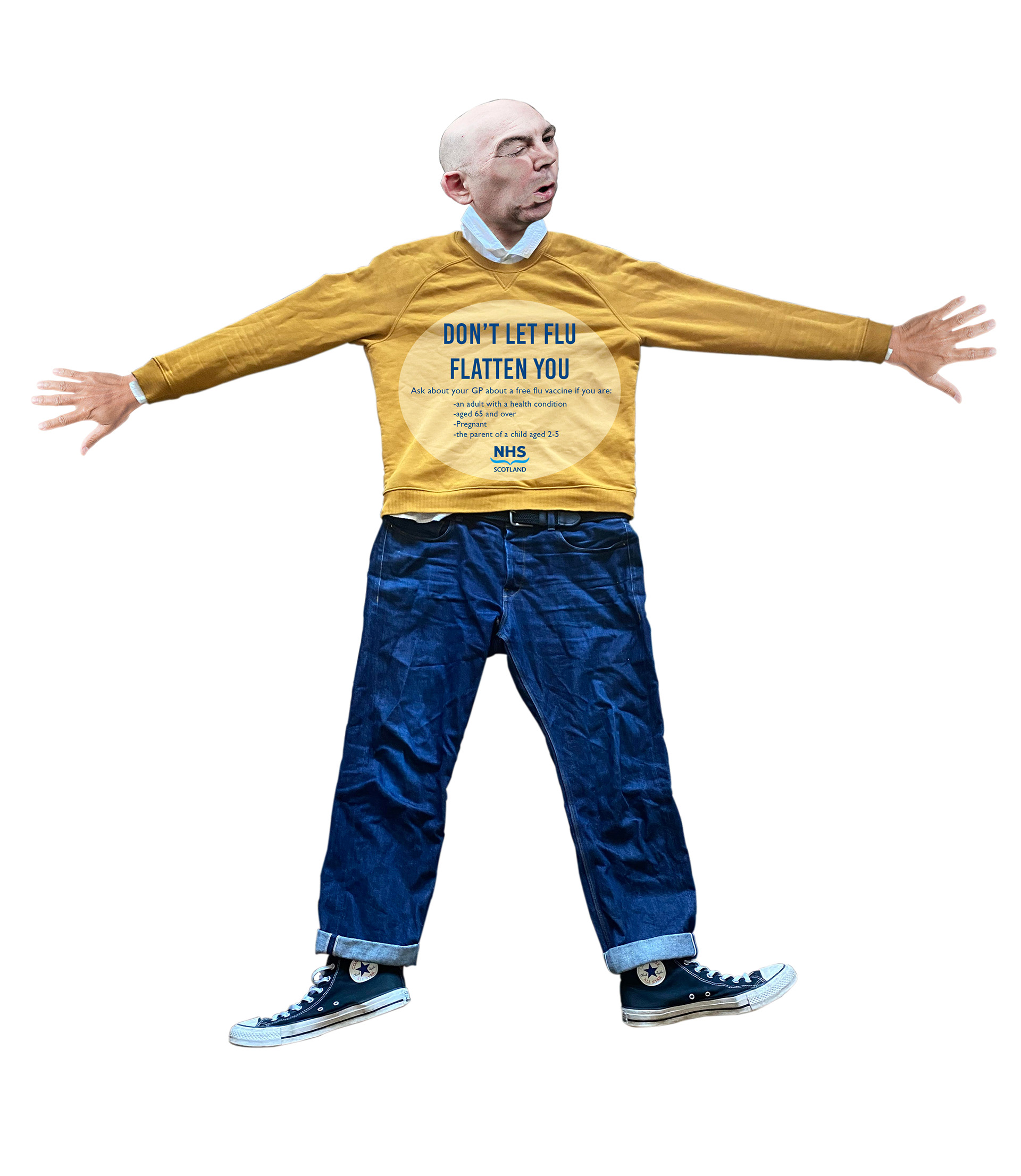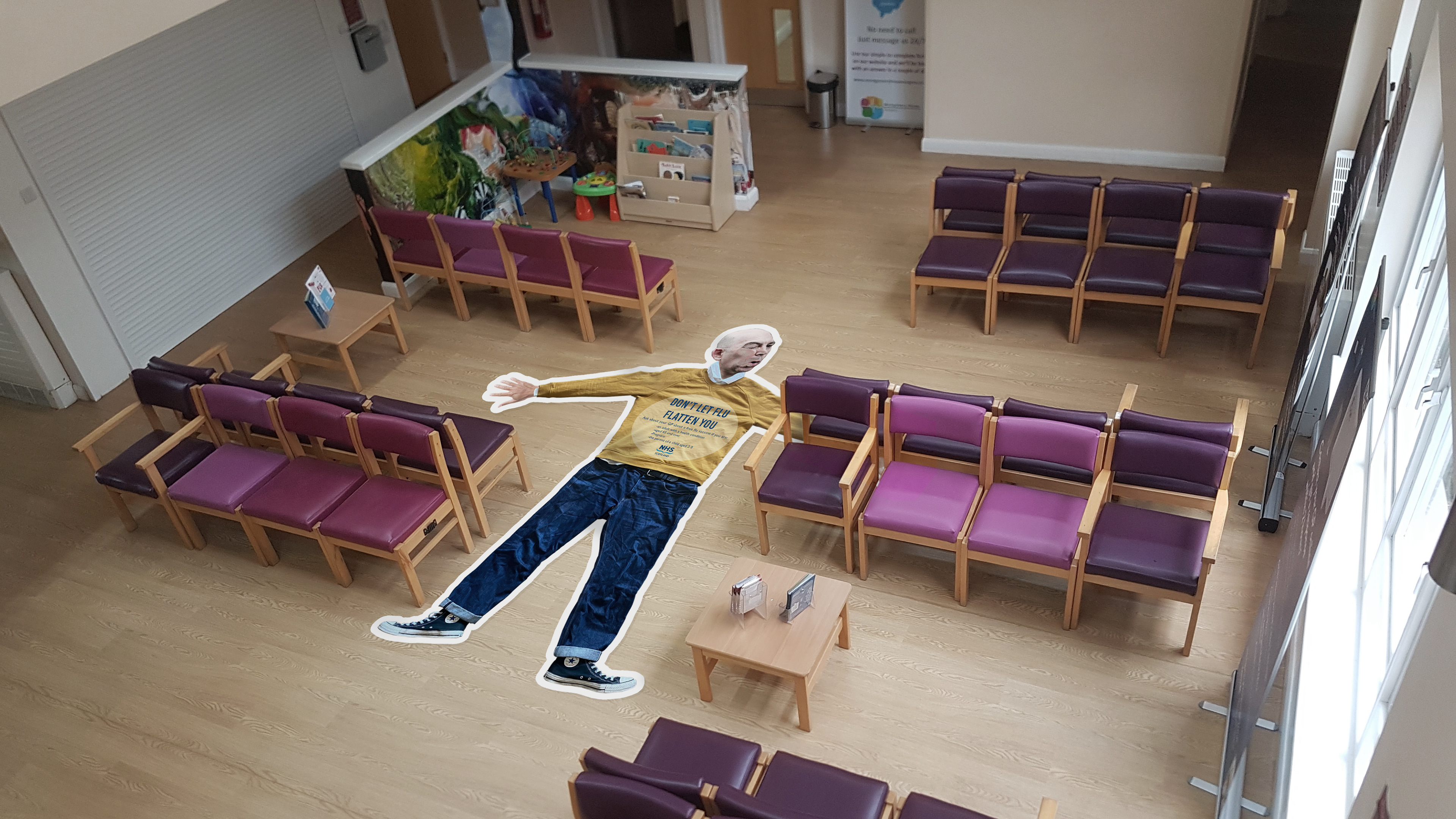 We would send out peel off mailer's to people eligible for the vaccine.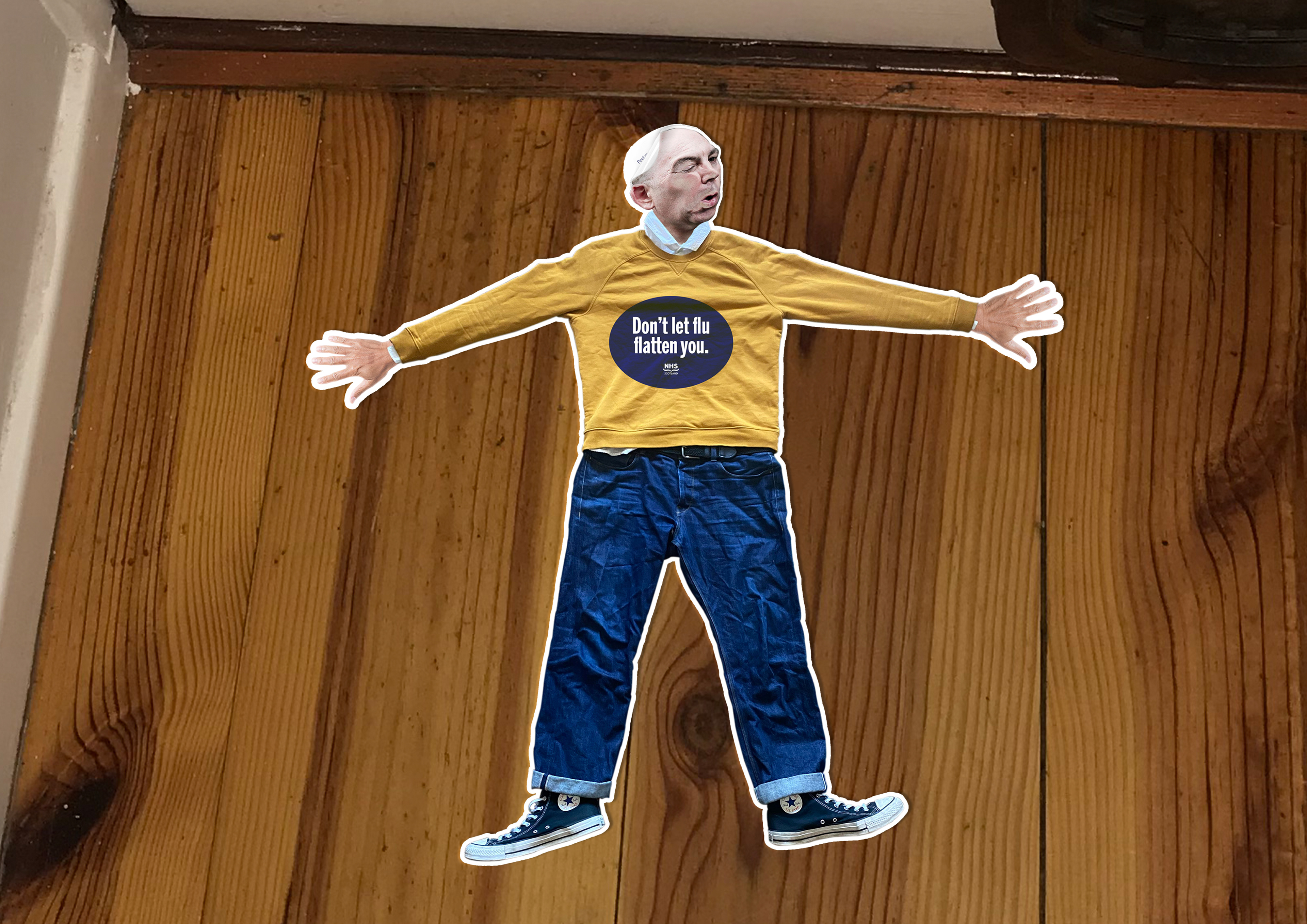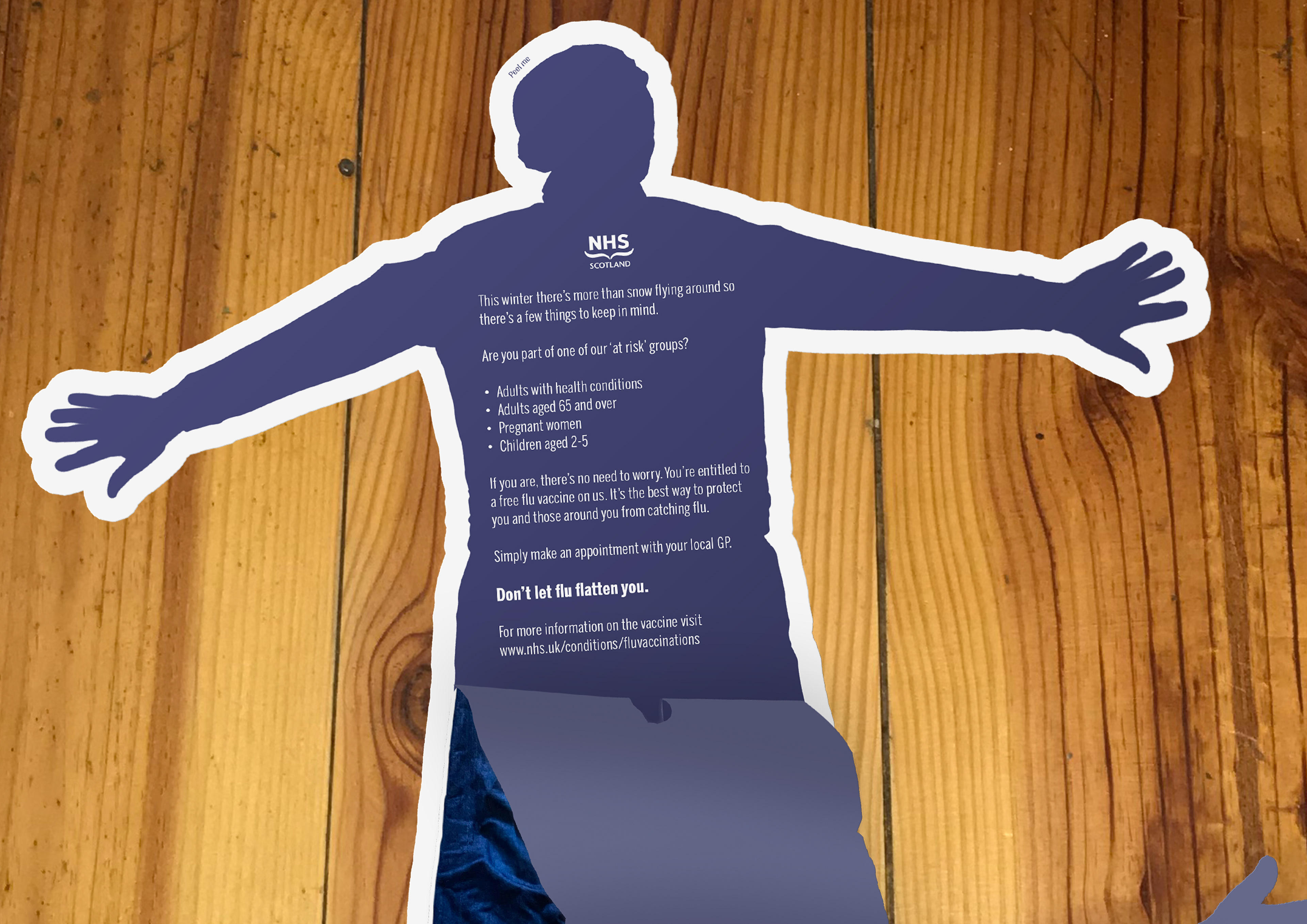 Flu. It's more serious than you think.
It can really take it out of you.
And, it can hit some people particularly hard.
like the over 65s, those with a health condition, pregnant women or children aged between 2 and 5.
So this winter, don't let flu flatten you.
The flu vaccine is the best way to protect yourself.
If you're eligible for the free flu vaccine or if your child is aged 2 to 5, contact your GP practice now.
Don't let flu flatten you.