With veganism becoming more common we were tasked with creating a speculative campaign for the launch of Krispy Kreme's new vegan line. The new doughnuts would be made from 100% plant-based ingredients. I used the idea of plant based doughnuts and took it to its absurd extreme.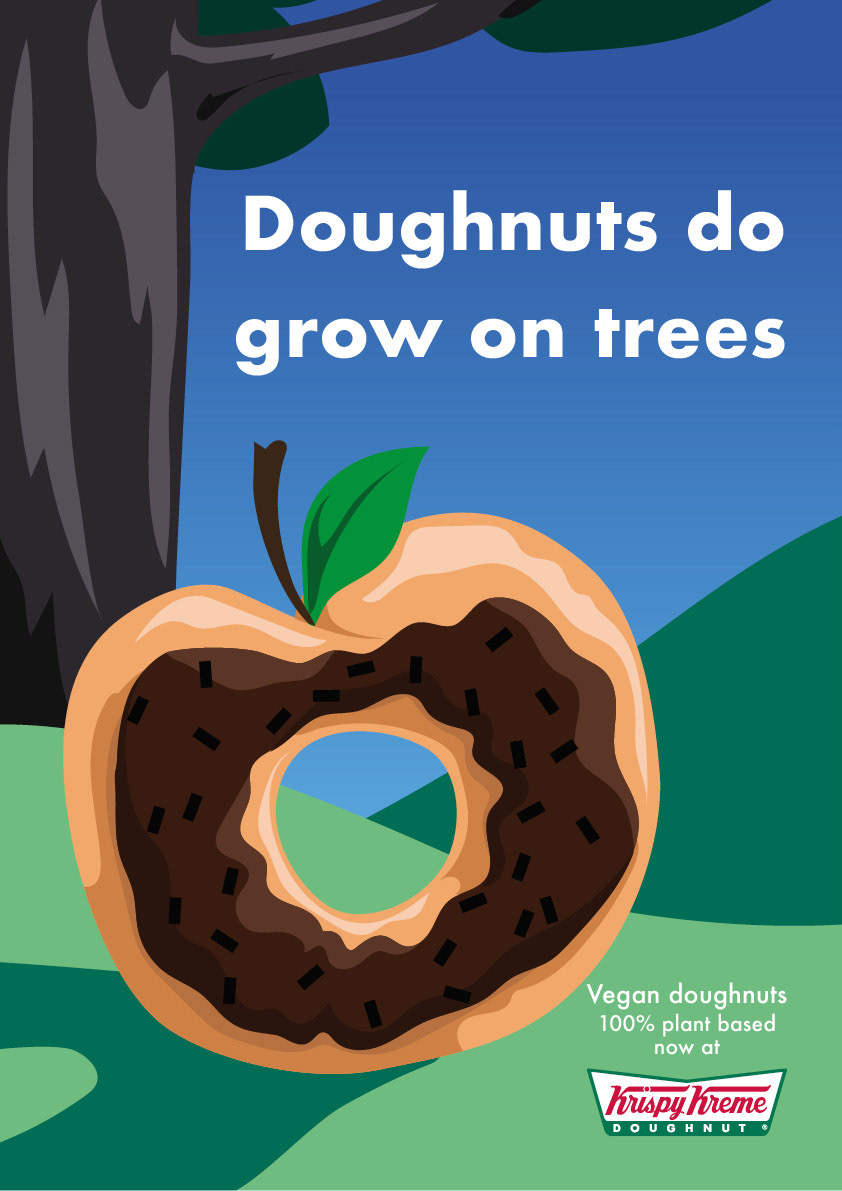 DIGITAL BANNER SKYSCRAPER
We would construct huge plastic trees outside select stores.